Murder on the Orient Express (Paperback)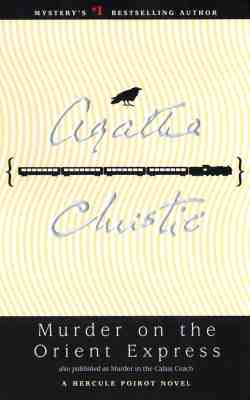 $14.00
Unavailable To Order
Description
---
Agatha Christie is the most popular mystery writer of all time. With over two billion copies of her books in print, her genius for detective fiction is unparalleled. She is truly the one and only Queen of Crime...
En route to Paris, Belgian detective Hercule Poirot has booked winter passage on the fabled Orient Express. Among the curious assortment of fellow passengers, one wealthy American holds a unique distinction: he has been found dead of multiple stab wounds in the night compartment of the Calais coach. By dawn, thirteen travelers, each bearing a secret, will find themselves suspect in the most ingenious crime Poirot has ever solved...
Inspired in part by two real-life crimes and the author's own experience of being stranded on the Orient Express during the Christmas of 1931, this tour de force for Poirot fans reveals most explicitly in its surprising denouement Christie's fascinating and uniquely personal moral system of justice -- one that is not always relative to the letter of the law.