Ben-Hur: A Tale of the Christ (Paperback)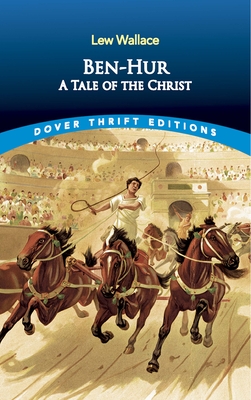 Description
---
Betrayed by his best friend and enslaved by the Romans, Judah Ben-Hur seeks revenge but instead finds redemption through his encounters with Jesus Christ. Generations have thrilled to the sacred destiny of the mighty charioteer Ben-Hur, whose enduring tale began as a bestselling 1880 novel that later inspired equally popular stage and film interpretations. Combining the appeal of a historical adventure with a heartfelt message of Christian love and compassion, the story blends the visceral excitement of a quest for vengeance with the spiritual thrill of forgiveness.
Author Lew Wallace―a Civil War general, politician, and diplomat―conducted meticulous research into the ancient world to bring a vivid immediacy to his characters and settings, from life as a Roman galley slave, to the living death of exile, to a Jerusalem leper colony. The novel's countless admirers included President James A. Garfield, a former professor of literature, who told the author, With this beautiful and reverent book you have lightened the burden of my daily life.

About the Author
---
Although best remembered as the author of Ben-Hur, Lewis Lew Wallace (1827-1905) was a lawyer, soldier, politician, and diplomat. He served as a general in the U.S. Army during the Civil War as well as a major general in the Mexican army, governor of the New Mexico Territory, and U.S. minister to the Ottoman Empire.