Rediscovering Northwest Denver: Its History, Its People, Its Landmarks (Paperback)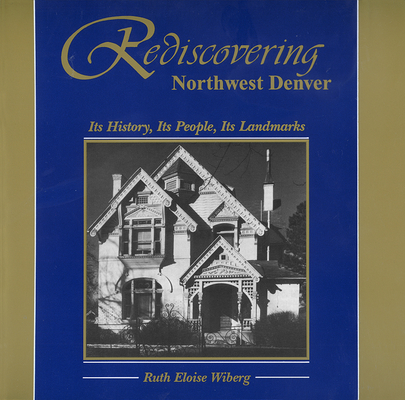 Description
---
This book features a rare treasury of Victorian and turn-of-the-century buildings and the people who first came to Northwest Denver. The area's pure air, great views, and clean water were great attractions.
Rediscovering Northwest Denver
describes the area's incorporated suburbs of the 1800's, the farms, the early amusement parks, all of which became part of Denver around the turn of the century.
Rediscovering Northwest Denver is a chatty, enjoyable read that tells of the tycoons and entrepreneurs whose fine Victorian homes still dot the area, and of the immigrants from various European cultures who clung together for comfort in the face of prejudice. It includes maps, photographs, past and present street names, a bibliography, index, and suggested tours. Northwest Denver today is typified by traditions, beauty, and pride, all of which the author captures in this ever-popular book.
Winner of the 1993 Hubert Humphrey Award for the book's contribution to the historical appreciation and preservation of Northwest Denver.