The Mysterious Affair at Styles: Original and Unabridged (Paperback)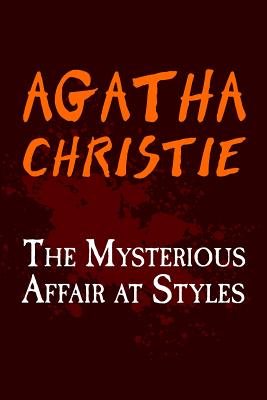 $11.44

Usually Ships in 1-5 Days
(This book cannot be returned to our store.)
Description
---
The Mysterious Affair at Styles, a detective novel by Agatha Christie, written in the middle of World War I.
Styles was Christie's first published novel, introducing Hercule Poirot, Inspector Japp, and Arthur Hastings. Poirot, a Belgian refugee of the Great War, is settling in England near the home of Emily Inglethorp, who helped him to his new life. His friend Hastings arrives as a guest at her home. When the woman is killed, Poirot uses his detective skills to solve the mystery. This is also the setting of Curtain, Poirot's last case.
The story opens in England during World War I at Styles Court, an Essex country manor. Upon her husband's death, the wealthy widow, Emily Cavendish, inherited a life estate in Styles as well as the outright inheritance of the larger part of the late Mr. Cavendish's income. Mrs. Cavendish became Mrs. Inglethorp upon her recent marriage to a younger man, Alfred Inglethorp. Emily's two stepsons, John and Lawrence Cavendish, John's wife Mary and Cynthia Murdoch, also live at Styles. John Cavendish is the vested remainderman of Styles; that is, the property will pass to him upon his stepmother's death, per his late father's will. Lawrence Cavendish would also come into a considerable sum of money. The income left to Mrs Inglethorp by her late husband would be distributed according to her will, which she changes at least once per year. If she has not changed her will since her marriage, her husband will inherit that income.
The Times Literary Supplement gave the book an enthusiastic, if short, review, which stated: "The only fault this story has is that it is almost too ingenious." It went on to describe the basic set-up of the plot and concluded: "It is said to be the author's first book, and the result of a bet about the possibility of writing a detective story in which the reader would not be able to spot the criminal. Every reader must admit that the bet was won."
The New York Times Book Review, was also impressed:
Though this may be the first published book of Miss Agatha Christie, she betrays the cunning of an old hand ... You must wait for the last-but-one chapter in the book for the last link in the chain of evidence that enabled Mr. Poirot to unravel the whole complicated plot and lay the guilt where it really belonged. And you may safely make a wager with yourself that until you have heard M. Poirot's final word on the mysterious affair at Styles, you will be kept guessing at its solution and will most certainly never lay down this most entertaining book.