Ben-Hur (Hesperus Classics) (Paperback)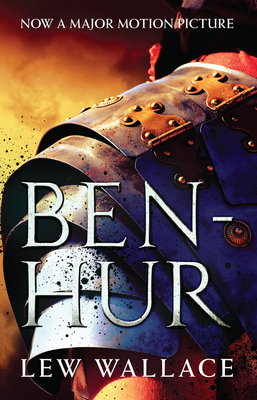 $18.65
Unavailable To Order
Description
---
A falsely accused nobleman survives years of slavery to take vengeance on his best friend who betrayed him in this classic epic novel, soon to be a new major motion picture

When Jewish nobleman Judah Ben-Hur comes face to face with his childhood friend Messala, it becomes apparent that they have both changed in the last few years. Messala has returned home to Jerusalem as commanding officer of a Roman legion and, when a roof tile accidentally knocks the Roman governor from his horse during a parade, Messala accuses his childhood friend of attempted assassination. In a land where summary justice prevails, Ben-Hur is sent to work on the galley ships for life, his property is seized and his family imprisoned (and destined to catch leprosy). Dodging death by chance on the slave ship, Ben-Hur survives against the odds. From then on, trained as warrior and a charioteer, he resolves to seek redemption and revenge for his family, whatever the price might be. But as prefaced by the first chapter of the book, Jesus and Ben-Hur's lives are unfolding in parallel. How far will Ben Hur be able to take his lust for revenge? Will the Roman authorities' reprisals or Jesus' influence interfere before he achieves his goal? In the end, Ben Hur proves to be the ultimate tale of plotted revenge, compassion, and forgiveness.
About the Author
---
Lew Wallace (1827–1905) was a lawyer from Indiana who fought as a general on the side of Union in the Civil War, became governor of the New Mexico Territory, as well as being a widely successful author. Today he is best known for his bestselling epic tale Ben-Hur, published in 1880.