Distorted Perception (Hardcover)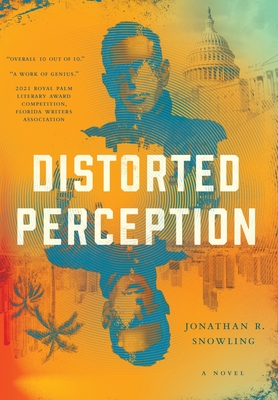 $29.84

Usually Ships in 1-5 Days
Description
---
Distorted Perception, offers a uniquely authentic view deep behind the curtain of modern political campaigns and into a world of epic danger.
Political pro, Rex Nash, is forced on the run and must take on a group of cartels, black mail networks, and assassins before they steal the presidency and murder the woman he loves.
Distorted Perception is a political thriller in the vein of Tom Clancy and George Orwell. It's an action packed roller coaster read with a heavyweight intellectual punch. The story's themes center on the omnipresence of propaganda, the value of truth, and the illusory nature of power.
"Multiple plot lines that grab the reader and won't let go, diversity of characters, unique plots, high levels of apparent authenticity, international settings, high stakes for several of the characters not to mention the world. There is plenty here to keep the reader turning pages as fast as they can read."
-2021 Royal Palm Literary Award Competition, Florida Writers Association